Maison Jacoulot
Romanèche-Thorins
Maison Jacoulot was founded in Romanèche-Thorins, Southern Burgundy in 1891 and has been making exceptional products ever since: authentic Marcs and Fines de Bourgogne, delectable Crèmes de fruits and Liqueurs.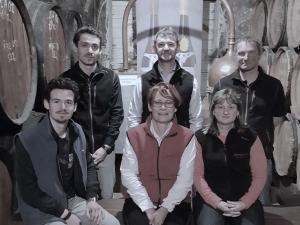 History

OVER A CENTURY OF HISTORY
Vincent Jacoulot was born in 1864 in Romanèche-Thorins, in the heart of the Beaujolais « crus » region (Moulin à Vent, Fleurie, etc) in Southern Burgundy. He fell in love with eaux de vie from a young age. In 1891, he started to distil Marcs de Bourgogne with grapes from the vineyards of his wine growing friends. Maison Jacoulot was born.
THE SIGNATURE OF A UNIQUE STYLE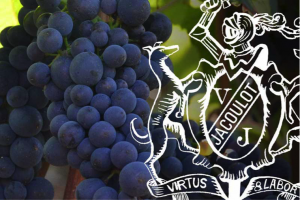 THE ART OF AGEING
Drinks industry professionals and spirit and liqueur lovers instantly recognize the distinctive « Jacoulot signature ». A unique combination of great aromatic complexity and a rare finesse of flavours, our style comes first and foremost from a savoir faire which has been raised to the level of art: the ageing in oak vats and barrels in our cellars. Over the years, often for many decades, the slow maturation of the Marcs and Fines de Bourgogne in oak containers of various sizes – known as fûts , demi-muids and foudres – will polish, round out and add complexity to these great spirits and liqueurs from the terroir.
A BLEND OF TALENT(S)
Then, with dozens of eaux de vie of various ages as the base material, blending is the other major contributor to the unique Jacoulot style. Like an orchestra conductor blending harmonies and bringing out individual personalities, the cellar master produces a unique composition of a broad range of Marcs and Fines de Bourgogne. Their consistent character has been the cornerstone of their success ,and our reputation for excellence, for nearly 125 years.
. EXCELLENCE & RECOGNITION OF AN « AUTHENTIC SIGNATURE »

Very soon, his fame spread and the success of the Jacoulot eaux de vie gained him an excellent reputation throughout Burgundy and beyond. The numerous medals received in prestigious competitions bear testimony to the quality of the fine spirits from the terroir which Vincent Jacoulot patiently created in his cellars. L'Authentique Jacoulot is the company's « signature » product and a well known brand. It has virtually become a colloquial term, evidence of the complicity between spirit lovers and « their » favourite brand.
TRADITION & MODERNITY

Since its foundation over a century ago, Maison Jacoulot perpetuates a tradition of excellence and delicious taste innovations based on products from the terroir. Today Philippe Vançon is leading the company towards ever greater challenges, but staying constantly true to the Jacoulot company's founding values : authentic know-how, premium quality and above all delicious tasting products.