MICHEL FONNE
Alsace wine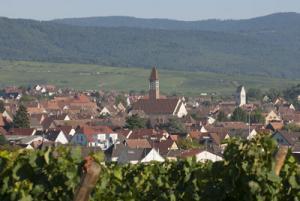 The Estate
The settlement of the village can be traced back to the middle ages. It successively belonged to the lords of Horbourg, the counts of Wurtemberg, the bishop of Strasbourg and to the lords of Ribeaupierre until the revolution.
Michel Fonné, is a certified œnologist from Dijon. After having obtained the technical expertise in Champenoise winemaking in Damery and after having made wine from the 1987 harvest in the Alexander valley in California (Hafner Vineyard), Michel took over the family business of his uncle, René Barth.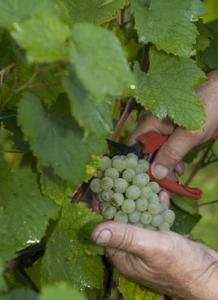 The soil
The estate is found in the commune of Bennwihr, located halfway between Kaysersberg and Riquewihr. The village was rebuilt along the  » Wine Route » at the foot of Marckrain (Grand Cru of our commune). The business operation includes 12 hectares of planted vineyards with seven types of alsacian vines.
Today, the wines of the estate are distributed throughout France and is exported to the rest of Europe: Germany, Switzerland, Belgium, Holland, England, as well as outside of Europe: Japan and the United States.