Domaine Armand Rousseau
Gevrey-Chambertin
Viticulture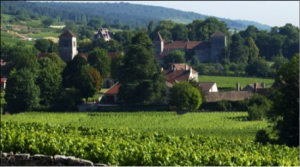 At the present day, the Domaine vineyards have a surface area of 15 ha 33, of which 3 ha are of Village Appellation, 3 ha 77 of 1er Cru Appellation and 8 ha 51 of Grands Crus A.O.C., all situated in the communes of Gevrey-Chambertin and Morey-Saint-Denis.
The vines are mostly very old with an average age of 40 to 45 years.
The vines are 100% Pinot Noir with 11 000 vines planted per hectare. The selections used are clones chosen for their small production and their concentration.
« Guyot simple » prun
ing is being used in all vineyards. The exposure is towards the South-East on lime-clay soils.
The method of culture in the vineyards is traditional with low yield, from 30 to 40 hectoliters per hectare. No fertilizer has been used for many years. « Debudding » and green harvest are systematically done in productive years in order to optimize the maturity of grapes and the concentration of phenolic components.
Grape picking is entirely done by hand with systematic sorting to eliminate unhealthy grapes and a delicate manipulation to avoid crushing the grapes. The quality is favored with regard to the quantity.
Viniculture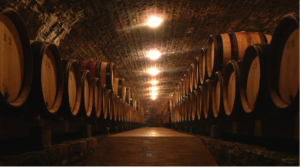 Vinification is done in a very traditional style with 90% destemming, about 18 to 20 days fermentation in open stainless steel vats with regular « pumping over » and « pigeage », and a strict control of temperatures with a maximum of 31-34°C.
Once alcoholic fermentation is over, the wines are delicately pressed in a pneumatic press, let to settle 24 hours, and then transferred in oak barrels down in the cellars where malolactic fermentation takes place naturally.
The wine is then aged in 100 % new oak barrels for Chambertin, 90 to 100% for Chambertin Clos de Bèze, 70 to 90% for Clos Saint Jacques and 20% for Clos des Ruchottes. All the others great wines are aged in barrels of one wine. The « villages » in barrels of two wines.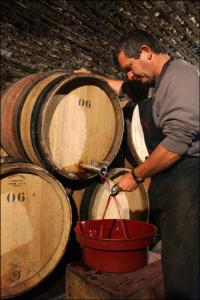 The toasting of the barrels is medium. Ageing lasts 20 months during which 2 rackings are done.
Bottling takes place generally in april after a very light plaque filtration to preserve the delicate Pinot Noir fruit and retain finesse and elegance.
The bottling is done by gravity, directly from the barrels after « assemblage », and always at cellar temperature.