Domaine DUGAT Py
Cotes de Nuits – Gevrey chambertin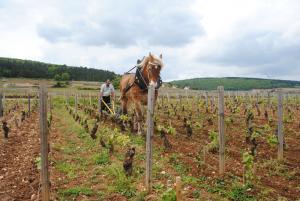 The family runs 7.26 hectares. All vineyards are ploughed, some by hands; No chemical fertilisers or weedkillers used in the vineyards. Just a little compost when necessary.
Wines are severely pruned. When necessary green harvest is carried (very rarely). As a consequence, old vineyards produce very little. Style of Dugat Py is as per Mr Dugat "Very natural and not interventionnist"
Grapes are harvested by hand and then severely sorted. Most of the time, the harvest is not destemmed or very lightly Fermentation starts naturally under the influence of wild yeasts unique to the different terroirs.
Fermentation temperatures are regulated. The caps in the fermentations vats are punched down and the must is recycled over to achieve a good extraction of flavor and tannins.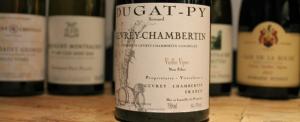 Wines are aged in superb vaulted cellar built in 1075. The younger wines are raised in 100% new oak casks for Grands and premiers crus. Other wines are aged in 35 to 65% new oak casks. Bourgogne rouge gets about 20% new oak . Bottling is with no fining nor filtration. All production is bottled at the estate.
Production includes : Chambertin Grand cru – Mazis Chambertin Grand Cru – Charmes Chamberftin grand Cru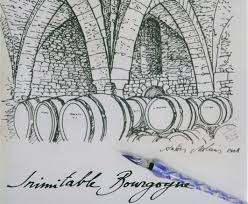 Inimitable Dugat-Py
– A wealth of knowledge and know-how accumulated by thirteen generations of wine makers.
– Visual selection of the most robust vineplants of old Pinot Noirs.
– Constant work in plots of vines(parcelles) which are mostly Très Vieilles Vignes (very old vines of more than 65 years old), and the use of organic preparations which have defined the Dugat-Py style.
As winemakers following the great Burgundy tradition, we buy neither grapes nor wine from elsewhere, in order to concentrate on working with our vines, which is a guarantee of seriousnes and the highest quality.
When tasting one of our bottles after a minimum 6-8 years of ageing, you will rediscover wines which are deeply coloured, rich, full-bodied and elegant and which contributed to the prestige and reputation of Burgundy wine before the 1970's and 1980's.