DOMAINE DES CHEZEAUX AOC
Cote de Nuits
Domaine spreads over 4.4 hectares.
This domaine owns 70% of total land in Burgundy of Griotte Chambertin Grand cru (smallest of the Grands crus in Cote de Nuits) and has a collection of other remarkable higly renowed Grands crus : Clos Saint Denis – Chambertin.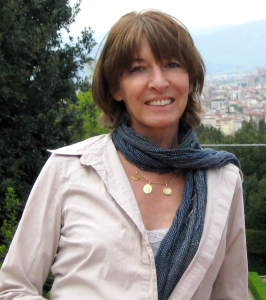 Domaine des Chezeaux was set in 1982 up by François Mercier, father of current co owner and manging Director, Chantal Mercier (other owners are brothers and sister).However family Mercier has held land since 1927 in Gevrey Chambertin. Chantal does not make the wine as two of her metayers, Laurent Ponsot (for all Grands Crus and Chambolle Musigny 1er cru), and Berthaut for the Gevrey are involved in full making of the wines.
GRIOTTE CHAMBERTIN GRAND CRU : This Grand Cru is the closer in Burgundy to Medoc Wines.This is a silk and lace wine.Jammed cherry and red fruits, liquorice and spices, as a result a sensual wine.
CHAMBERTIN GRAND CRU : King of wines. Full body, heavy and black fruits, rose and violates bouquets. Full flavour to come after a certain period of time.
CLOS SAINT DENIS GRAND CRU : Very old vineyards, probably the only vines over 100 years old in Burgundy. Beautiful wine. All the best that Burgundy has to offer. A wine not to be missed.
CHAMBOLLE 1er CRU LES CHARMES : Elegant and feminin wine. Fine marriage of both black and red fruits.
Other wines produced : Gevrey 1er Cru and Gevrey and Gevrey Clos des Chezeaux.
All wines from Domaine des Chézeaux are aged in respect of Burgundy tradition. Hand Picking with first sorting out in the fields. Long, traditional vinification with maceration between 12 to 18 days. Ageing for up to 2 years depending on vintage in oak barrels. Blending of cuvees before bottling. Estate bottling, no fining, no filtration.
All wines are made by Ponsot except Gevrey made by Bertaut.